Welcome to Cyclocross!
This site is primarily devoted to the New Mexico Cyclocross (CX) Series and related events. Race schedules, results and other info will keep you in the know about cyclocross in NM.
  The CX series is comprised of number of individual events held in the fall and winter throughout NM. Racers may participate in as many or few of the events they want.  Points are awarded for racer's placings in their category/age group in the individual events and the total points  for  up to 8 races at the end of the series will determine the overall results for the series. Racers must compete in a minimum of 6 races to qualify for series podiums.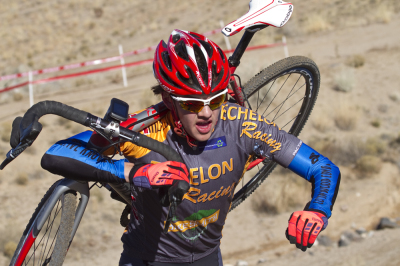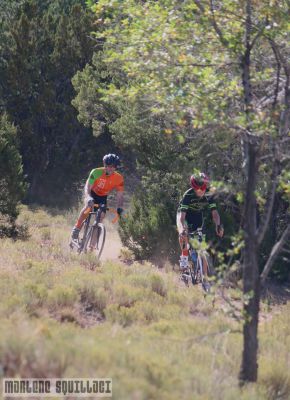 Race categories and schedule for series races (refer to race flyer for start times)​
Race 1- Men 4/5  - 30 min

Race 2- Master women 40+,50+,60+, cat 4/5, w SS,  Juniors (M/F) - 30 min

Open course and awards for Races 1,2   - 30min
Race 3- Mens Open   - 60 min

Race 4- Master Men 40+, 50+, 60+, M SS, Women 1,2,3   - 40min  *

Awards ceremony races 4 and 5

*  Series Points for Master men groups are for cat 3/4/5 only.

Rules, Rules, Rules, oh my!
   It is  foremost about rider safety!
Points for series races

1st place - 12 pts       6th - 6 pts

2nd - 10 pts                 7th - 5 pts

3rd - 9 pts                    8th - 4 pts

4th - 8 pts                    9th - 3 pts

5th - 6 pts                    10th - 2 pts

1 point awarded to remaining finishers
Points from your top 8 races will count towards the series overall results.  

 There are some  USAC racing rules that are unique to cyclocross and suggest you read over them (link below).  If you have a questions regarding a specific reg, please contact us.
One of the most common areas of confusion  relate to the bike pit, so take a look at those rules in particular. Generally each pit will be accessable from two areas on the course (double sided pit). You are  not allowed to cut the course or go backward to get to the pit.  Riding through the pit without changing a bike, wheel or a repair is not permitted and you must exit on the same side of the course that you entered. You are responsible for your spare equip, but generally there will be some mechanical assistance available to get you rolling again.
​You will note that we have a Single Speed category.  These are bikes with a single front chainring and single rear sproket or some mechanism to prevent shifting.  Making thoughtful gear selection based on the course is important to be as efficient as possible. Your pit bike or spare wheel might have a different gear ratio and that is allowed per our  USAC national rules guru.
​